IP
–
They say when life gives you lemons, make lemonade. I say when life brings people together, create a vibe. A vibe is exactly what brought Brian and I together when we connected over social media. His energy felt powerful to me during a period of stress, anxiety and darkness, with the fear of the unknown as the world entered into a pandemic. Brian introduced me to his 8 week mindfulness meditation and breath work program-a program that allowed me to embark on a journey of living in the present moment, while grasping both the techniques of formal meditation and informal breathing practices. While giving up on the art of mediation was no option for me, the dedication to my training that Brian led was like building a home -starting from the foundation and ultimately working my way up to feelings of joy, pure bliss and happiness I truly believe the universe connects people who are meant to help one another. Embrace the journey, explore the unknown and just let be.
David Arduini
REWIRE WITH BRIAN COONES
I cannot say enough about the positive changes and immediate shifts I experienced in my daily habits after participating in Brian's eight-week REWIRE program. Brian helped me trust my inner compass and made me realize how powerful your mind and body can be if you use them effectively. He challenged me to surrender to the process and focus on the changes and decisions I needed to make in order to grow spiritually, mentally and physically. With his help, I embarked on a journey of self-discovery that continues to bring me strength, serenity, emotional clarity and fulfillment. If you are willing to step out of your comfort zone and develop a greater sense of purpose in your life, I highly encourage you to work with Brian, for his coaching is a precious gift.
Pierre Jutras
REWIRE WITH BRIAN COONES
BELLWOODS INNOVATING INDEPENDENCE
Bellwoods would like to express its deep appreciation and gratitude to Brian Coones who brought mindfulness to our staff during COVID-19. A knowledgeable and deeply caring instructor, Brian introduced us to the benefits of a regular practice of mindfulness. We have received very positive feedback from staff who participated. Thank you for caring about Bellwoods and our staff, we recommend Brian whole heartedly!
Suman Seth, Chief Human Resources Office at Bellwoods Centres for Community Living
REWIRE WITH BRIAN COONES
Although I have been practicing meditation for many years and have a solid morning routine, something told me that I had a lot to learn from Brian Coones' Rewire program…and I couldn't be more pleased with the results! I approached Brian during an especially challenging point in my life, facing the illness of someone very close to me, with the back drop of Covid. I have never tried breath work and decided to s ee if that would help with anxiety, stress and sporadic depression. I noticed a great change during the six weeks and have found that I am able to use Brian's breath work and meditation techniques to completely change my state and immediately relax me. I am so grateful to Brian and his Rewire technique and would emphatically recommend his course to anyone I know. Thank you so much, Brian!
Barbara Haley
REWIRE WITH BRIAN COONES
I thought meditation had passed me by. I would hear about the benefits of meditation but felt doubtful that I could ever get to that point. I've tried for many years and could only sit for a min before my mind started to wander, I would feel nothing, and before I knew it, I was thinking about what I needed to do next? I'm thrilled to say that this is no longer, under the direction of Brian Coones, I've completed the REWIRE PROGRAM. Meditation is not only part of my morning routine, it's become a way for me to connect with my emotions. The program helps you step by step; it guided me from a fearful, fixed mindset to a curious, open mindset. When I think of all the sports I played, it was my coaches that helped me take my game to the next level. Having a mindfulness coach has done just that, it's taken me to the next level with my present self.
Rod Blanchard
REWIRE WITH BRIAN COONES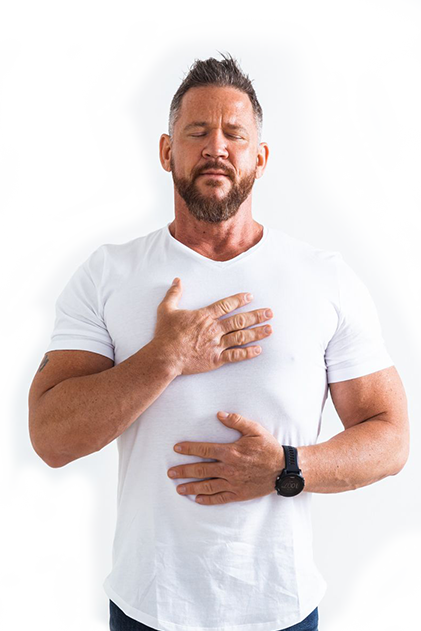 There has never been a better time to do the internal work and protect time for self-care and love. You can learn to manage your stress and upgrade health and happiness (even if, and especially when, you're feeling stuck, overwhelmed, or too busy)!
IF…
You are feeling stressed, having trouble sleeping or relaxing.
Tried meditation but don't get it or are struggling to establish a practice.
Not living In the present moment, feeling emotions of anxiety, or depression.
Seeking deeper meaning or purpose in life or stuck living in a story from the past that no longer serves you…
CORPORATE, 1-ON-1 AND GROUP COACHING
Train your Mind to become stronger than your Emotions!
Coaching 6 – 16 weeks
Rewire with Brian Coones is a program that is tailored specifically to individuals and corporations based on the 5 Rewire pillars below.
1.        Reinvent: Goals, life-plan, personal awareness, clarity, beliefs
2.       Reorganize: Schedule, habits, daily-routine, accountability, discipline
3.       Reinvigorate: Movement, self-care/love, cold exposure, nutrition, sleep, nature
4.       Reprogram: Meditation, breathwork, mindfulness, mindset, visualization
5.       Release: Obstacles, healing, openness, trapped emotions, 5D & Holotropic breath
YOU ARE IN THE RIGHT PLACE
I help business professionals and companies manage stress and upgrade health & happiness.
In my early days at the Mindfulness center, I asked my mentor, Dr T., about enlightenment. He told me, never mind enlightenment. Be Unfuckwithable! (Adj). When you are truly at peace and in touch with yourself, and nothing anyone says or does can bother you, and no drama or negativity can touch you. In time, we can become unfuckwithable through practice and by developing awareness & resilience. Time is our most precious commodity, yet many of us ignore our mortality and live unconsciously stuck in old patterns & stories. Our life is an opportunity to grow spiritually and become self-aware. An opportunity to face our fears and express who we truly are – to unwrap our unique gifts. Don't wait for a catastrophic event to wake up and change the patterns that no longer serve you. The living moment is NOW.
Are you living your best life moment by moment every day? You are the artist that shapes the force of life flowing through you. If you don't like your art, you have the power to recreate your design.
– Brian Coones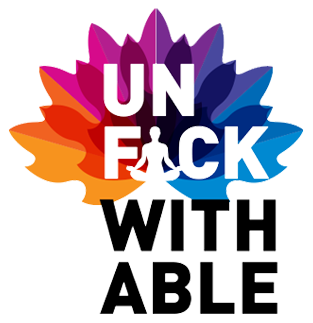 6 Week Online Rewire Course Outline and Introduction.