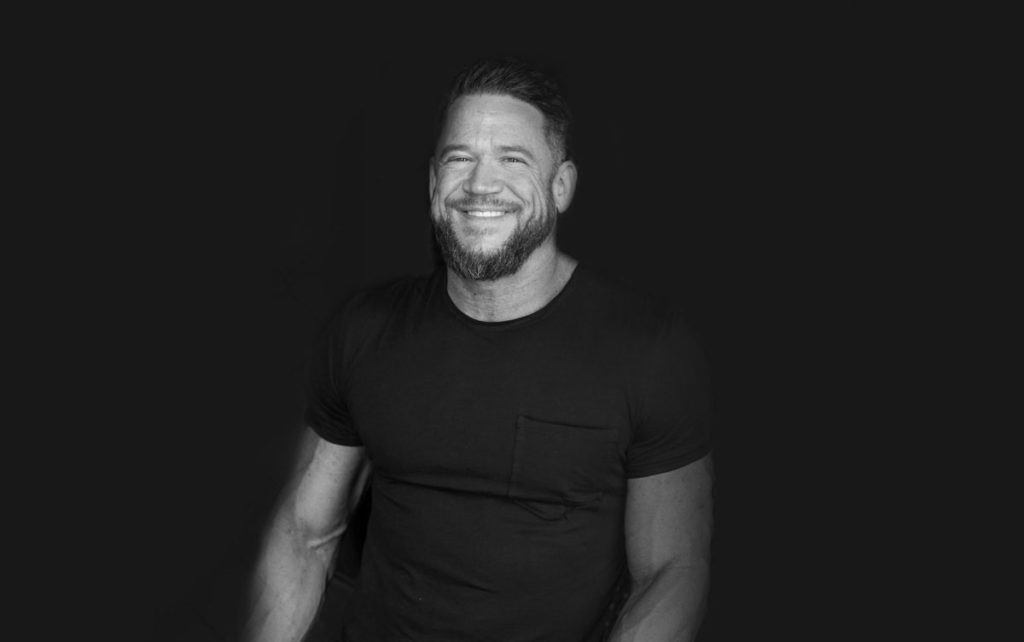 I grew up a small-town boy in Ontario. I would consider myself an average kid with average dreams. I exceeded expectations by moving to the big city of Toronto to successfully navigate the corporate world and later become an entrepreneur (with some success and many failures).
Growing up as a late bloomer with a dash of childhood trauma, I had anger issues and insecurities that I overcompensated with a guarded edge. I protected my fragile ego and emotionally disconnected spirit by building my body, wearing a mask of masculinity and chasing the high of external pleasures.
On the outside, I've had a 'semi-charmed kinda life' and it certainly was interesting. In hindsight I am grateful for my good health, lessons and the many fun times – also for the beautiful people along the way. This all forged the person I am today. However, I felt empty and started to tire of the unauthentic patterns. I questioned if there was something more meaningful?
After over a decade of receiving 1111 prompts (an interesting story for another time), at age 35, I got the 1111 tattoo and embarked on a spiritual journey. I consumed books, guided meditations and everything I could get my hands on, but I found it very difficult to break through my overprotective ego and scattered focus. I would talk a big game, however, regurgitating wise words from a book is vastly different than doing the work and embodying the true lifestyle.
For several years I would play both sides of the fence, the light and the dark, however, after an accidental drug overdose resulting in a trip to ICU on life-support and the birth of my first child at age 40, I started to finally wake up to greater awareness and responsibility.
In 2014 I discovered Dr. Stephan Treyvaud, Swiss psychiatrist and founder of the Mindfulness Center in Oakville Ontario. After initially completing the Mindfulness-Based Stress Reduction program (MBSR), I fully engaged in an advanced mentoring program, Mindsite intensive, a deep dive into dynamic mindfulness and neuroscience. Through this practice, I was able to develop new awareness to skillfully navigate my thoughts and emotions.
While I continue to overcome past programming, my dedicated daily meditation and reflection has rewired my belief system and created greater awareness, self-love, authenticity, abundance, presence, confidence, kindness, joy and peace on a level that I never experienced before, at least since I was a small boy! I've taken the reigns on self-limiting beliefs and have overcome fears of exploring unknown possibilities. I cherish every moment of life in my 40's and relentlessly pursue my goals and dreams and my purpose now as a coach is to help others do the same!
I share my ongoing journey in hopes of helping others embrace inevitable suffering who may be stuck, striving or starting to break free from self-limiting patterns that no longer serve them. In addition to Mindfulness and Mindset coaching, I now share my message with the world. I also am selfishly aware that teaching others will also hold me accountable and inspire my ongoing conscious evolution and understanding.
This is absolutely not me preaching from a soapbox but rather from a humble knowing that the more I explore, the less I realize that I know. This is my mission and ongoing journey.
Brian Coones
"Life isn't about Finding yourself. Life is about Creating yourself"

– George Bernard