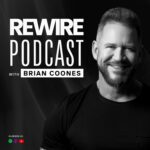 Jason's Instagram profile reads; Husband to a wife. Father to 3 children. Hero to myself!
Jason Lee is a super Dad. We have been discussing a Fatherhood based Podcast for months. It seems now was the perfect time during the uncertain times of Covid 19 to compare notes on the associated challenges of Fatherhood during quarantine and in everyday life.
We discuss the power of Mindfulness and the importance of a growth mindset for kids and how these practices did not exist during our own childhood.