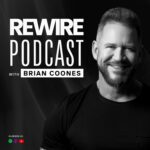 Amanda Moreley is a former 2x Bobsled USA and Canadian Olympic athlete and performance coach who helps athletes master their inner game, get results & establish what high performance means to them.
Amanda projects powerful energy that lights up the room and everyone inside of it!
We share a passion for the power of the mind and helping others overcome limiting beliefs. In this podcast we discuss everything 'Energy' to help us raise our collective vibe and be our best.