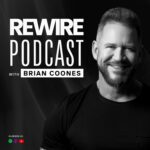 ---
Rod returns to the Midlife REWIRE podcast to update on his Sobriety challenge. We dig into the self-awareness developed during this challenge and the ongoing journey.
Rod discusses his recent @45Alive meditation and nutrition challenge and the followership he has created around that movement.
We examine a recent relapse and revelation. We also broach the stigma of emotional communication between men and how we can better deal with feelings and emotions without drugs and alcohol.
What's next for the @45Alive challenge?