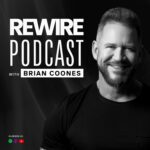 ---
Meditation has been an absolute game changer for me. I believe everyone's life will improve and suffering will be greatly reduced by developing this habit.
I was fortunate to train formally with Dr. Stephane Trevaud and his team from the Mindfulness Center in Oakville for close to 7 years and counting.
This is my first crack at sharing some of this wisdom with others. I created this short 15min guided meditation for a group doing a meditation challenge and here it is in podcast form.
If you need help establish the habit of meditation, there is a free guide for download at MidLIfeRewire.com.