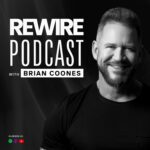 ---
Monty Sands is a master in the mortgage brokering/mortgage lending industry. He has struggled with addiction and unhealthy habits.
Monty bravely opens up about how he overcame this dark period in his life, got sober and on a path of peace and balance.
We discuss meditation, daily rituals, ayahuasca and his recent life changing iboga retreat. Monty's Rewire has him now chasing the dream of stand-up comedy which he also uses as a platform to bring critical awareness to Mental Health.
Monty's next show is Nov 16th at the Thompson hotel in Toronto from 7-9pm. Check him out, I've been to his show and will be there on the 16th. He is a very funny dude!